Don't let Belgium 's relatively small size fool you, since it has more to do per square mile than most other places on earth. And best of all for the traveler, it's a comparatively easy place to get around and English is widely spoken.
After 4 lovely months in Spain we came back to Paris, repacked and headed towards Eastern Europe. We stopped in lovely Belgium. Not only for tasty chocolate, waffles and beer. Although we did't refuse 🙂 It's  a mecca for beer enthusiasts and somehow  it happened we were there… Anyways. We were eating Belgian fries. Because french fries are actually not french but Belgian, did you knew it? So us, French took them and walked around. One of the smallest and most densely populated European countries stole our hearts. What have we seen there and why?
Our little adventure in Belgium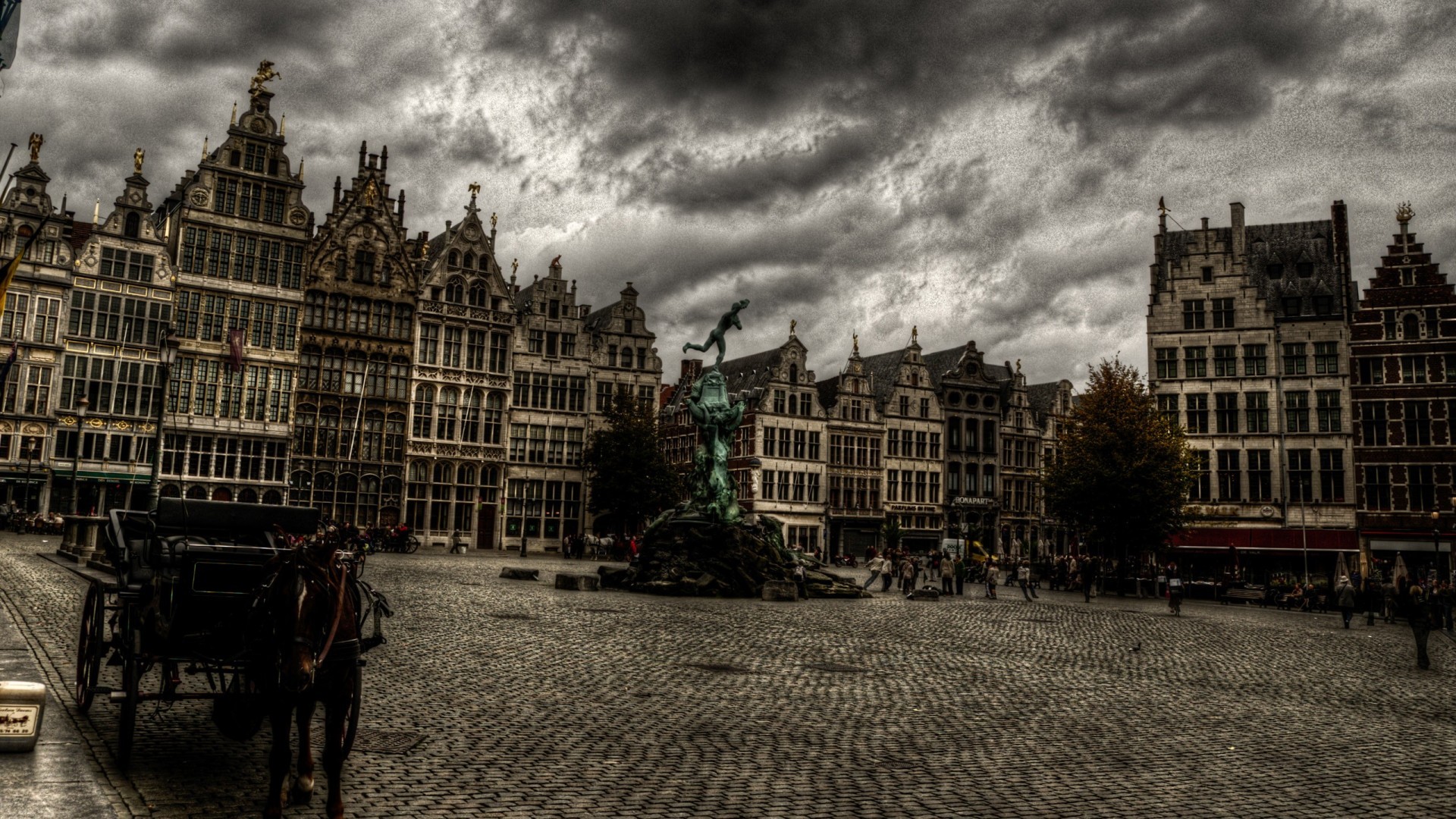 We choose some place son the map we both found interesting. It was rather easy choice. Those lovely buildings, majestic churches, crowded market places, local goodies… Let me present you my top five cities in Belgium. Which doesn't mean others are less interesting, it's just our choice 🙂
Antwerp

–  Belgium's second largest city. Not without a reason called the cultural capital of Flanders. It was place where artists like Rubens, Jordaens and van Dyck were born and you will find precious pieces of art in Antwerp. The main attractions we found interesting were Museum Plantin-Moretus, Rubenshuis, and  Onze-Lieve-Vrouwekathedraal ( yes, yes this language, wonderful, unspeakable). What is more Antwerp is a genteel port city ( the second largest port in Europe), European capital of fashion and is  also  known for its diamond market. Sounds interesting?

Spa

– known as the "original" spa, a place of relaxation, wellness and all the pleasures which comes to your mind when you think ,,spa". It's famous from hydrotherapy, where mineral water treatments and geothermal baths are used to heal and renew  your body. The Circuit of Spa Francorchamps is perfect for regeneration of your body and a soul in the same time. Romantic, calming, landscapes and healing waters.




Mechelen 

Isn't it charming to visit picturesque city of Mechelen, Belgium?

-the picturesque, multicultural city north of Brussels. A mid size town with 84.000 inhabitants.  Historically, it's been  important  notable center, known from artistic production during the Northern Renaissance. Did you know, that from 1506 to 1530 it was the capital of Belgium and Holland under Margaret of Austria? It's worth to see St. Rumbold's Cathedral, Aldermen's house and  Beyaert town house while visiting Mechelen.  

Ghent

– Flemish jewel of a city . The capital and largest city of the East Flanders province and after Antwerp the largest municipality of Belgium. It is a port and university city. It became European city-break sensation of the year.  Something we recommend to see? Gravensteen Castle and St Bavo's Cathedral. 

Bruges

Bruges is the capital and largest city of the province of West Flanders in the Flemish Region of Belgium.

-also called Venice of the North. Lovely tenement houses, a city surrounded by the river,dreamy canals with little bridges, medieval buildings, cobbled lanes and the lights which mirror in the water… Did you know it was founded by Vikings? Places which you can't miss in Bruges? Belfry & Halle, Liberty of Bruges, Groeninge, Museum Basilica of the Holy Blood. 
I hope you will be interesting, at least a little about wonderful Belgium cities. We have been there for almost 3 weeks and we had enough time to appreciate the beauty of the country.